Nissan Wheel Alignment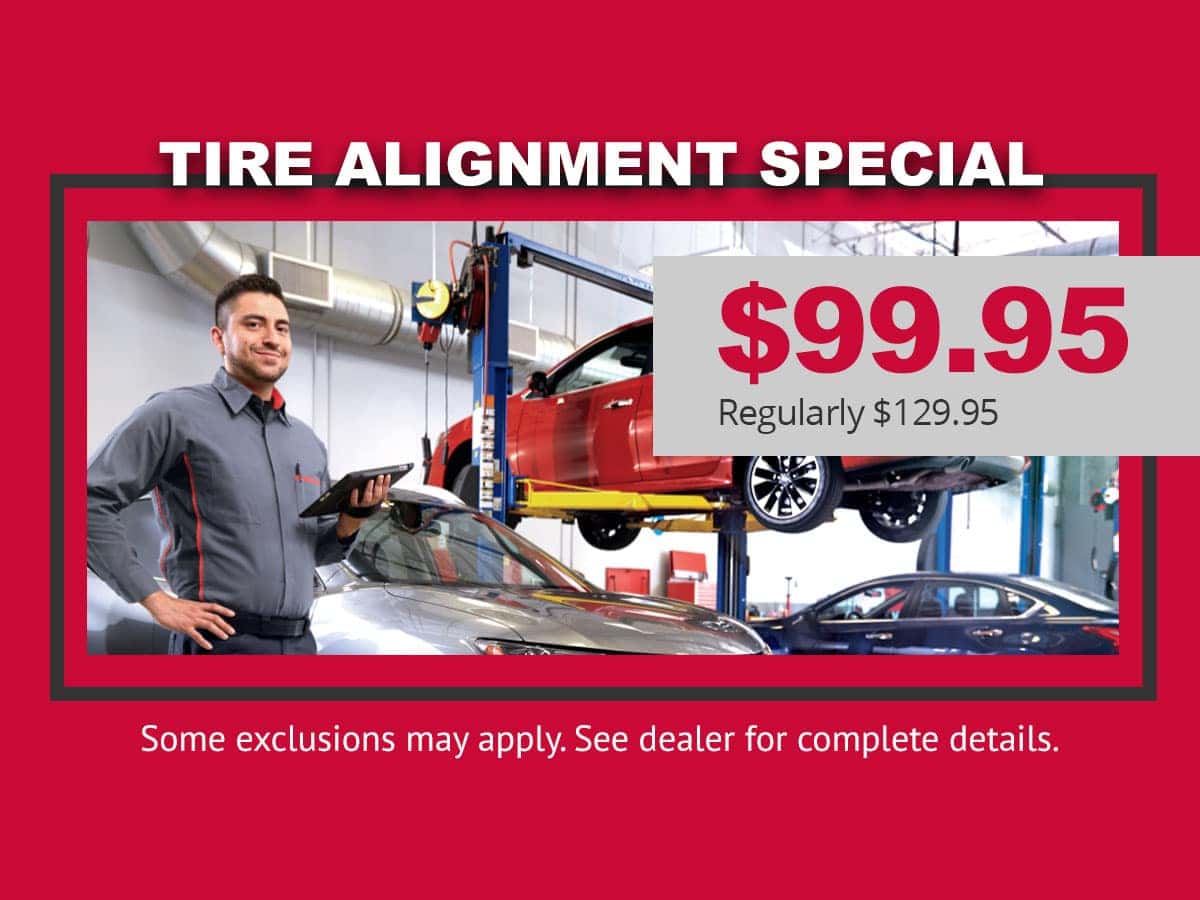 $99.95 – Tire Alignment
Regularly $129.95. Some exclusions apply. See dealer for details.

Lang Nissan at Mission Bay Wheel Alignment
As with anything, the more time you spend with it, the more familiar you become with it. This holds true for your vehicle, too. It may not seem too obvious at first, but after a few drives, you might notice your car not driving as straight as it naturally used to. When you have to start making an active effort to keeping your vehicle and wheel going in a straight line, this likely means it is time to bring your vehicle into your Lang Nissan at Mission Bay Service Center for a wheel alignment service.
How do you know if your wheels need to be realigned? Unfortunately, there is no light that will alert you on your dashboard like there is when you need an oil change. If you're a little unsure if your vehicle needs to come in for service, look for these warning signs and come in as soon as possible if you notice any of them:
Your vehicle feels like it is pulling to the left or to the right

When inspecting your tires, you notice uneven or odd tread wear

Your wheel naturally sits crooked while driving straight
Sometimes, tire alignment is so subtle that you do not even notice it at first or for a while. But when you do first notice it, bring it in right away as waiting too long can be detrimental to your tire health and make the need for replacing them come a lot sooner than it should.
The best prevention, aside from looking for the signs listed above, is by coming in for your regularly scheduled maintenance. Our team performs a multi-point inspection and will let you know if there is any additional maintenance or areas of concern that needs to be addressed on your vehicle.
At Lang Nissan at Mission Bay, our factory-trained technicians and professional service team are here to provide you with a peace of mind when it comes to your vehicle's overall health. If there are any concerns regarding your tires, give us a visit and we will be happy to inspect anything you think might be wrong.